Broccoli and Kale Chicken Soup
Nutrient dense, easy to make, and full of natural flavors, my Broccoli and Kale Chicken Soup is a weekly meal in my house. Try it for dinner tonight! I've always been a fan of simple meals with minimal ingredients but this one is also a favorite for the vitamins, minerals, fiber, and water it delivers. The fact that there are always leftovers doesn't hurt either.  
Another reason the ingredient list is so simple is due to my lengthy list of dietary restrictions. A few years ago I never would have thought someone who didn't have restrictions would choose my soup for dinner. It's so simple; but every time I make it, someone with a healthy gut wants some. I think it the scent of all those spices coming together. When I post pics of my soup on Instagram or Facebook, I always get requests for the recipe. So here it is.
While I prefer not to discuss my health issues in detail or focus on what I can't have, I definitely want to share this simple recipe based on the foods that I love and make me feel good. You can add whatever you like. My sweetheart, Steve, enjoys a little cilantro and lime in his bowl. My mom likes to add squash and zucchini. For some, a grain like quinoa would make a great addition. Whatever you choose to add, keep it simple and let the natural flavors of the food come through.
Enjoy and let me know what you think in the comments below.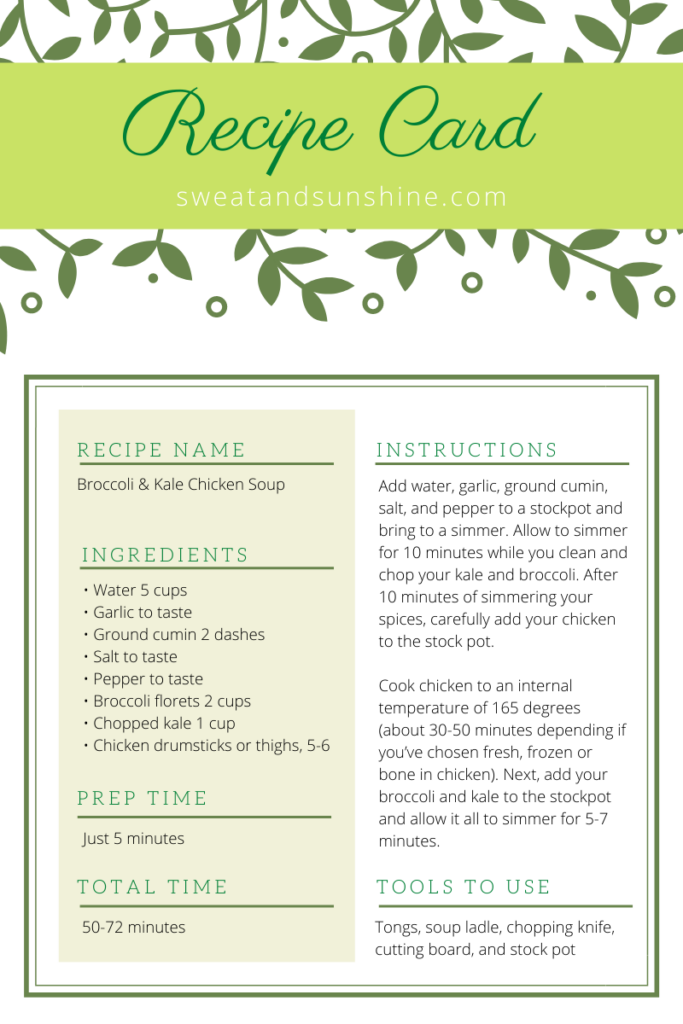 To learn more about what good nutrition can do for you, explore my Health Coaching Solutions. First, we'll paint a picture of your ideal healthy lifestyle. Next, we'll choose a habit or two that won't support that lifestyle. From there we'll examine and challenge thinking patterns that may be the foundation for those habits. We'll learn new information to keep us motivated and we'll build confidence with lots of opportunities for progress and wins. We'll take an organized approach to changing behavior, making monumental goals into bite-sized successes.