Amazing and supportive hiking companion!!!
Janelle was an amazing tour guide. She not only showed me a lot of great spots to hike, but she also taught me about self-care and mental wellness. She showed me a lot of vegetation on our hikes and she was so knowledgeable about the area. She was a great hiking companion and she was truly motivating. I felt safe while she was with me. I even booked a second hike with her the next day that was unplanned, since I liked her so much. I highly recommend Janelle and will be hiking with her again in the future. She really is an amazing person. Thank you, Janelle!
Wonderful!!
I decided to do a guided hike and I was extremely happy with the location the education of history. I mentioned to Janelle that I will be back to do more outings. I and my friends really enjoyed this outing .
Positive, proactive support to live your best life
I met Janelle through hiking and thanks to her guidance gained more respect and appreciation for what my body can do (a lot more than I had been doing in terms of hiking the desert and mountains!). Recently I returned to her for a package of eight remote sessions about nutrition. It's not that I'm ignorant about food — it's just that she's really good at food! She is all about honoring the body with the fuel it needs and deserves. She helps me focus on what my body needs to function well, how to approach a day or week of meals in a joyful way, and even encourages me to try foods, recipes, and cooking techniques I haven't explored in the past. And, on top of all that, she's a genuinely wonderful person.
Perfect start to our trip!
Janelle was absolutely amazing! She made sure to cater the hike to our skill level and was extremely knowledgeable of the trails, wildlife, and vegetation. I will be booking again when I return to Arizona. If I could give anything greater than 5 stars, I would in a heartbeat!
Response from Sweat and Sunshine
Thank you for sharing part of your trip with me and for sharing your experience here. Hiking with athletes like you two was a real treat. I loved our time on the rocks! Looking forawrd to another adventure. Cheers!
Absolutely Amazing Fitness Coach!
At the end of last year, I decided that I was holding myself back from opportunities by not putting my health and wellness first, the only person I trusted to get me back on track was Janelle. I have worked with her previously but life and stress kept me from continuing the journey. I soon realized that was the exact reason I should continue!
With her motivation I have made it through 2 new routines since November and I am working hard on my strength training. She incorporates work outs that prepare you for daily activities and makes it fun!
I just began my journey but I am so excited to continue seeing results and building good habits!
I have also done a nature trail as well with my daughters and it was such a cool experience! I have always been hesitant about going out on the trails alone but Janelle made it a fun adventure that was educational and my kids still chat about it! We are going to make it a monthly family activity.
Highly recommend Janelle, she is so awesome!
---
In the News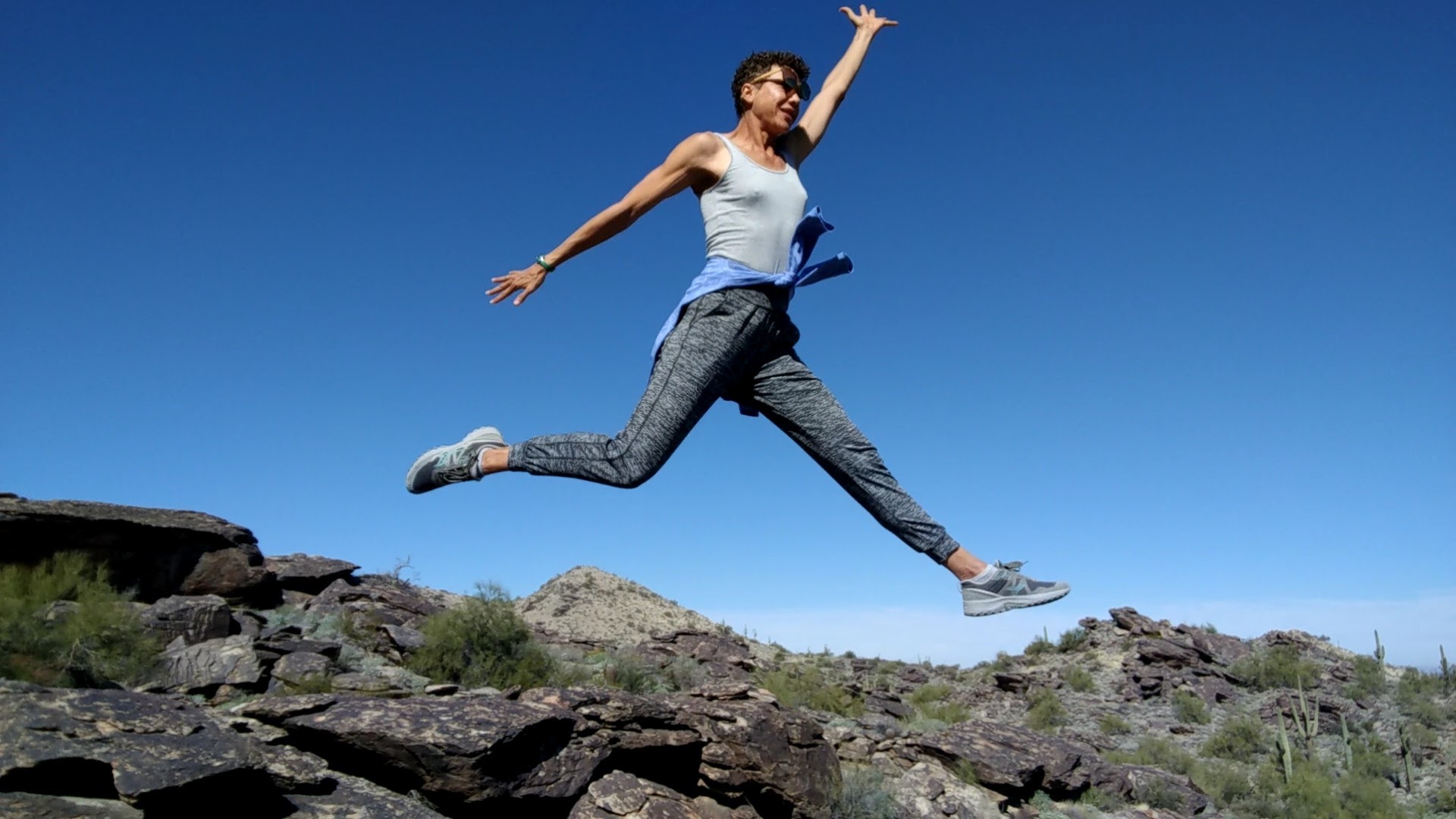 An Eye on East Valley Business Sweat and Sunshine
"Be Present: Thanks to Suzy Jacobson Cherry for a fantastic spotlight on my business. I really apprecite her approach to telling my story. I'm even a bit suprised and proud I shared about my expereince learning to identify as a veteran. Read Full Interview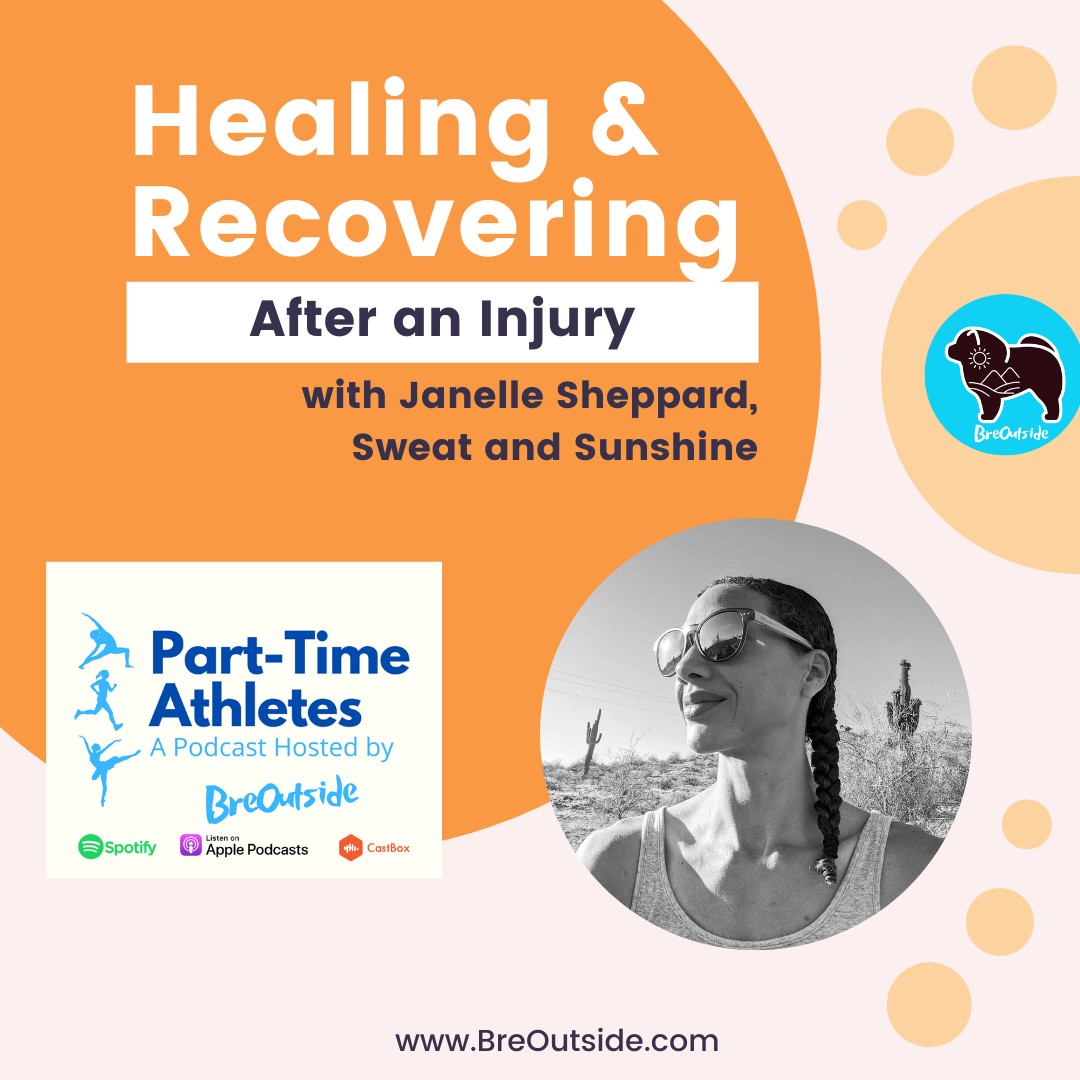 Healing After an Injury
Join Bre, the host of Part-Time Athletes podcast, and I as we discuss healing and recovering from an injury. After the loss of my brother and an ankle break a few days later, I'd had to make healing a priority. 11 weeks later and I'm walking again. Now I'm sharing the role thoughtful nutrition, good sleep, and positive attitude have played in my healing process. Listen to Podcast.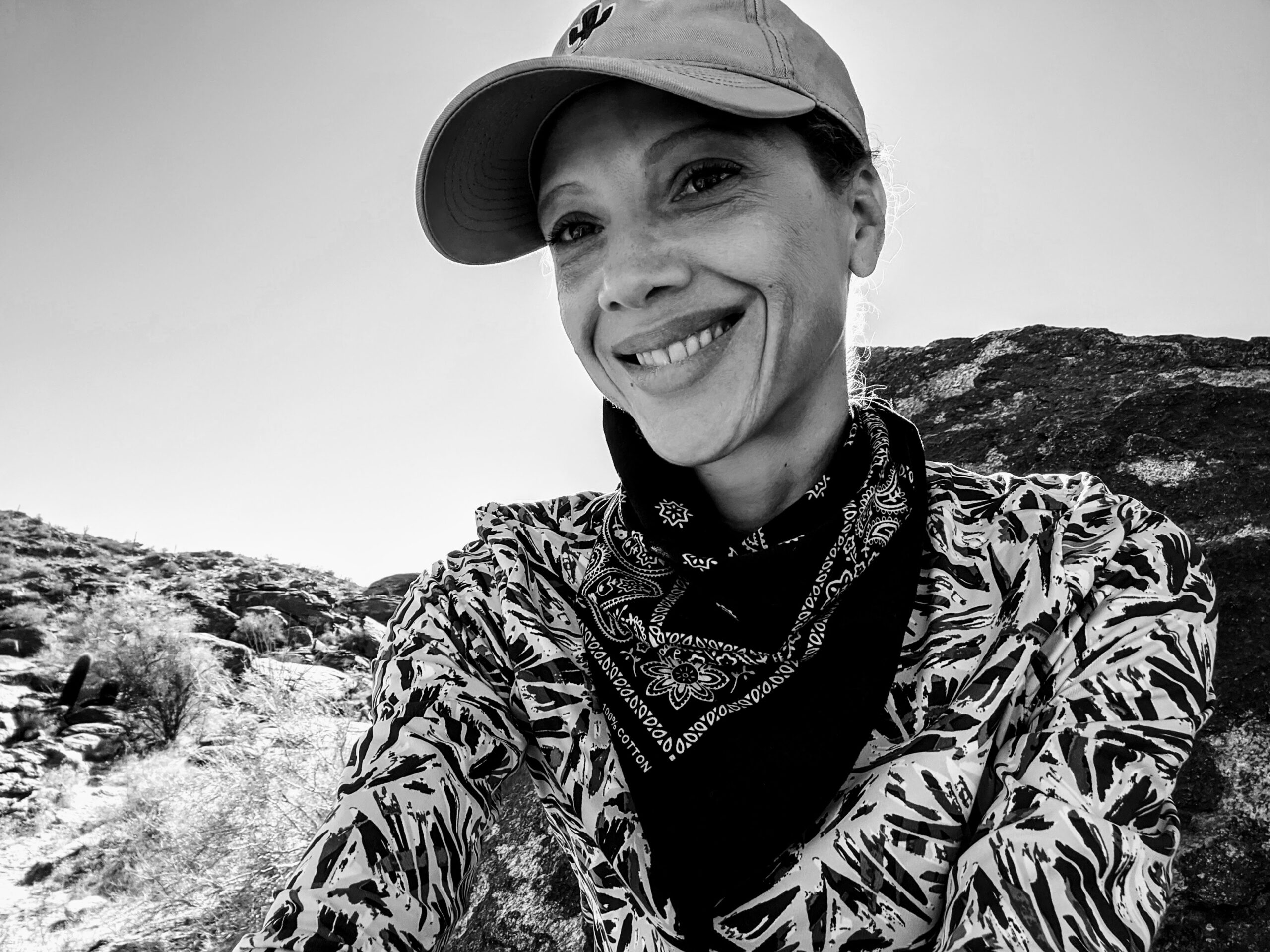 Janelle Sheppard: How We Can Leverage The Power Of Gratitude To Improve Our Overall Mental Wellness – Authroity Magazine
"Gratitude is not just an emotion I hope will flow abundantly in my life, it's something to pursue, an action to be taken. When things go well gratitude may pour from our hearts easily but in times of challenge or even just the mundane grind of daily life, gratitude can be much more elusive." Read Full Article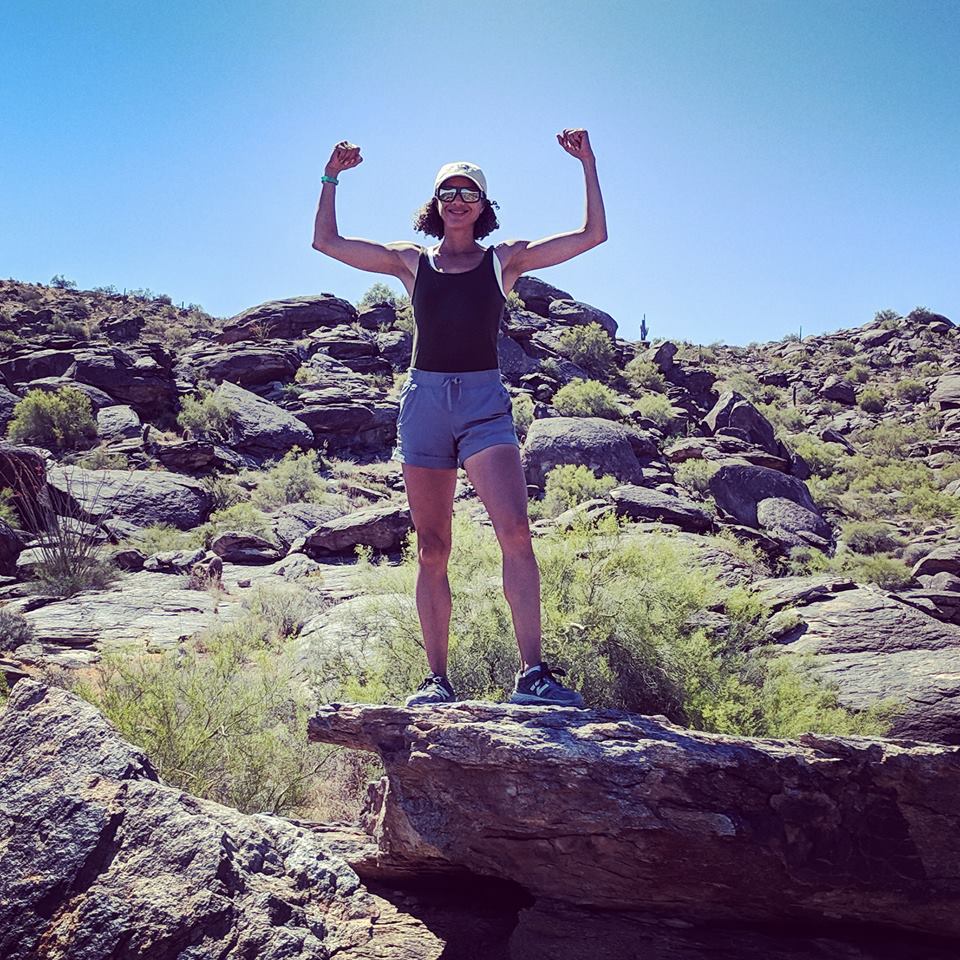 Meet Janelle Sheppard of Sweat & Sunshine – Voyage Magazine
"Raising four children on her own, my mother was a genius at finding affordable ways to keep us entertained and healthy. As a result, we grew up in the public library, local parks and hiking trails. Many of the fitness experiences and classes I've created were born during those years playing in the parks and on the trails with my brothers and sister." Read Full Article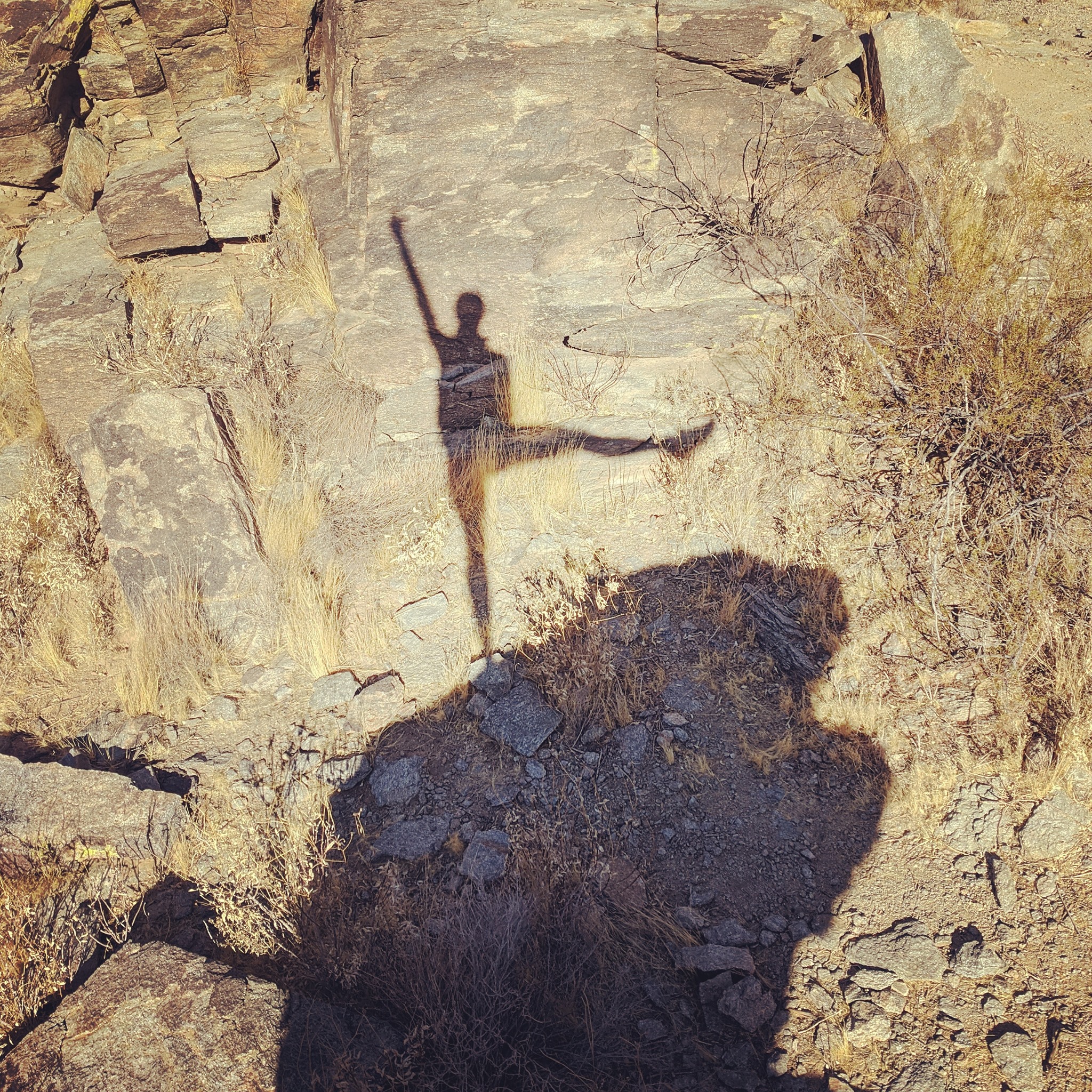 How to Start Working Out Again After a Break – Beach Body On Demand
"Let's change the established set of attitudes we hold about starting over," Sheppard adds. "Beginning again is not a sign of failure; it's a sign of rebirth, renewed commitment and of possibility." Read Full Article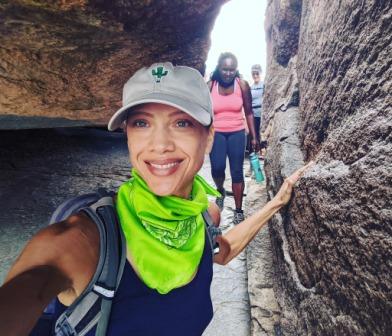 Black-owned outdoor business spotlight: Sweat and Sunshine – SNEWS
"Sweat & Sunshine is unique because each experience offers guests the opportunity to focus on both physical and mental health in the most stunning Sonoran Desert settings. No one can experience the mountains without deepening their connection to the natural world. Read Full Article
---
Submit a Review
I'd love to hear about the highlights of your experience as well as any areas for improvement. Complete the form below to provide your feedback.