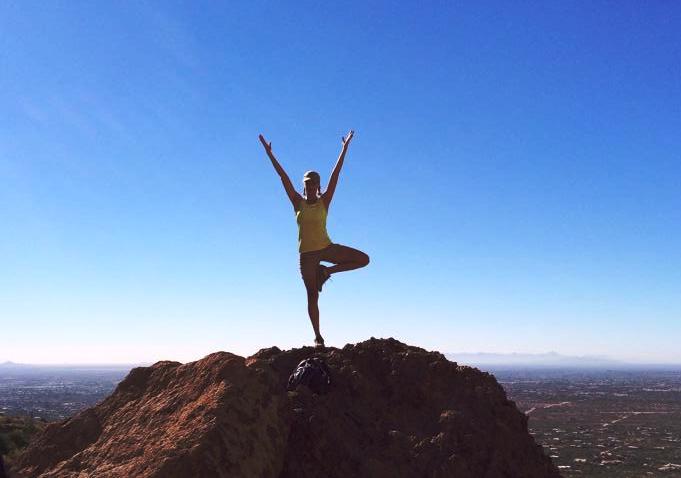 Thank you for joining me in exploring playful and effective ways to get fit outside. I am a yoga loving-Certified Personal Trainer, writer, veteran, and former corporate cog who has found a better fit working for myself and helping others foster a love for fitness.
While I've been an expert at outdoor play since elementary school, I've been a fitness professional since 2009. In that time I've organized a community group for beginner outdoor exercisers, designed individual fitness programs, and managed a training program for 24 fitness facilities. Now I want to help you get outside and get fit.
Sweat and Sunshine delivers inspiration and instruction for outdoor fitness. Visually stimulating examples in gorgeous outdoor settings are combined with solid routines and safe fitness challenges to get you outside and loving every minute of it. You'll have clear and simple directions, created by an experienced Certified Personal Trainer, to help you safely and effectively execute the exercises and routines that inspire you.
I look forward to all we will learn and experience together.
Janelle Sheppard, Certified Personal Trainer
[email protected]